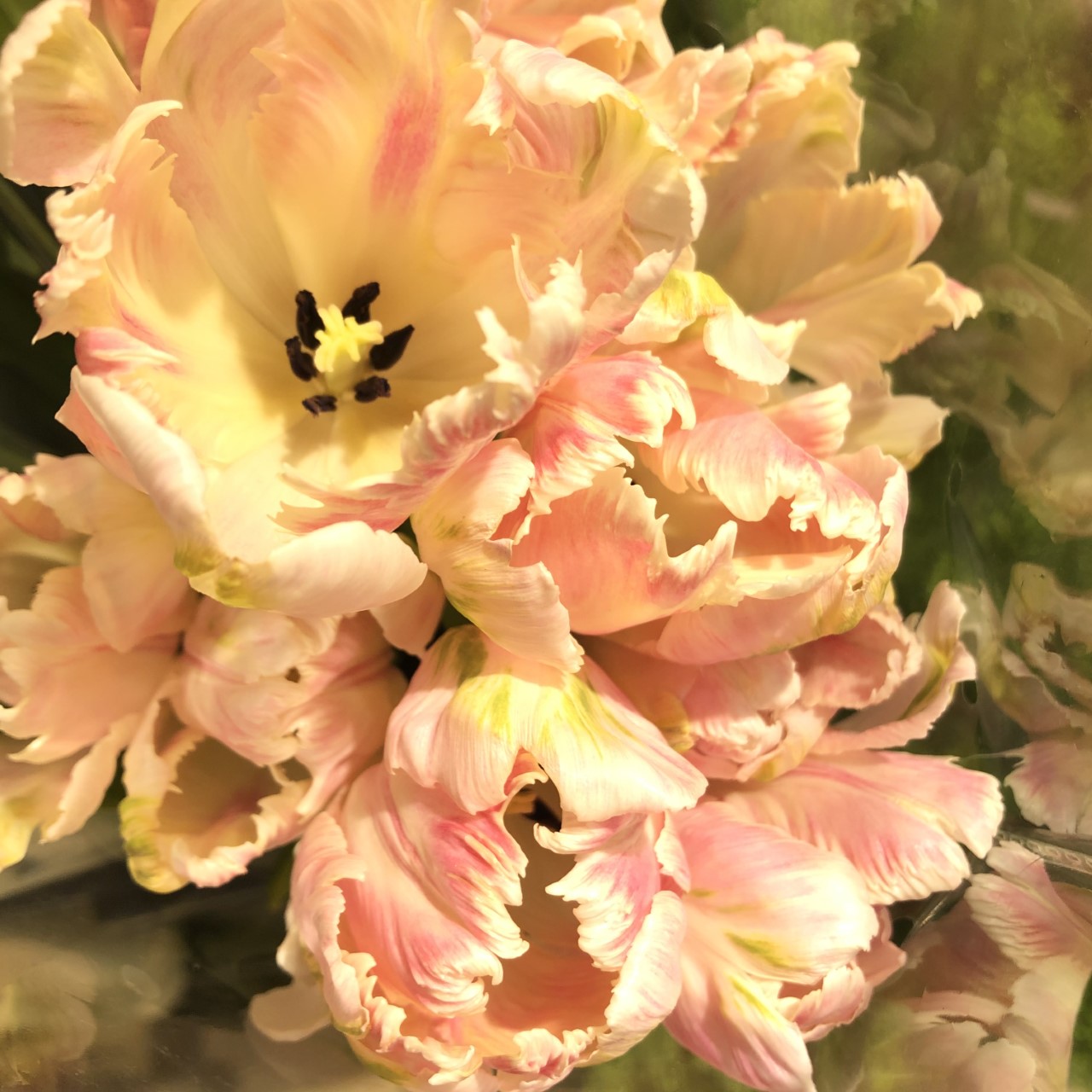 Tulip 鬱金香
Seasons: Spring, Autumn and Winter
Tulip is widely used in Estell's floral design. There are many different types of tulips: single, double, frilly, lily, parrot and peony. It has a large round head, loves water and sunlight. Tulip has various colours when blossom and is best fit to every flower bouquet.
Tulips symbolise happiness, confidence and prefect love.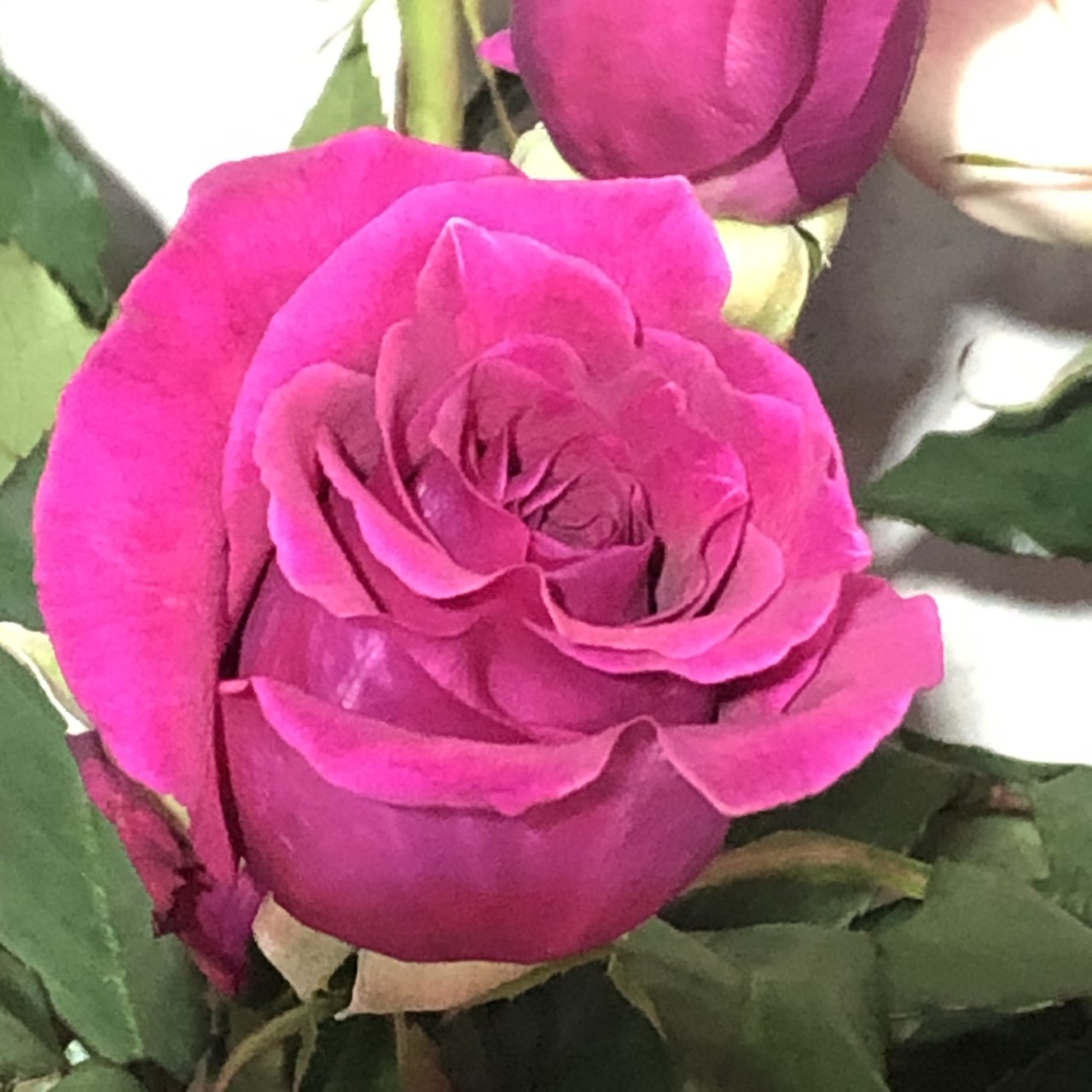 Rose 玫瑰
Seasons: Spring, Summer, Autumn & Winter
Roses symbolise 'love' and are widely used all over the world. They come in a great variety of colours and are easy to grow in the garden. Fresh roses should be firm if squeezed at the widest part of the head.
Roses symbolise love and romance.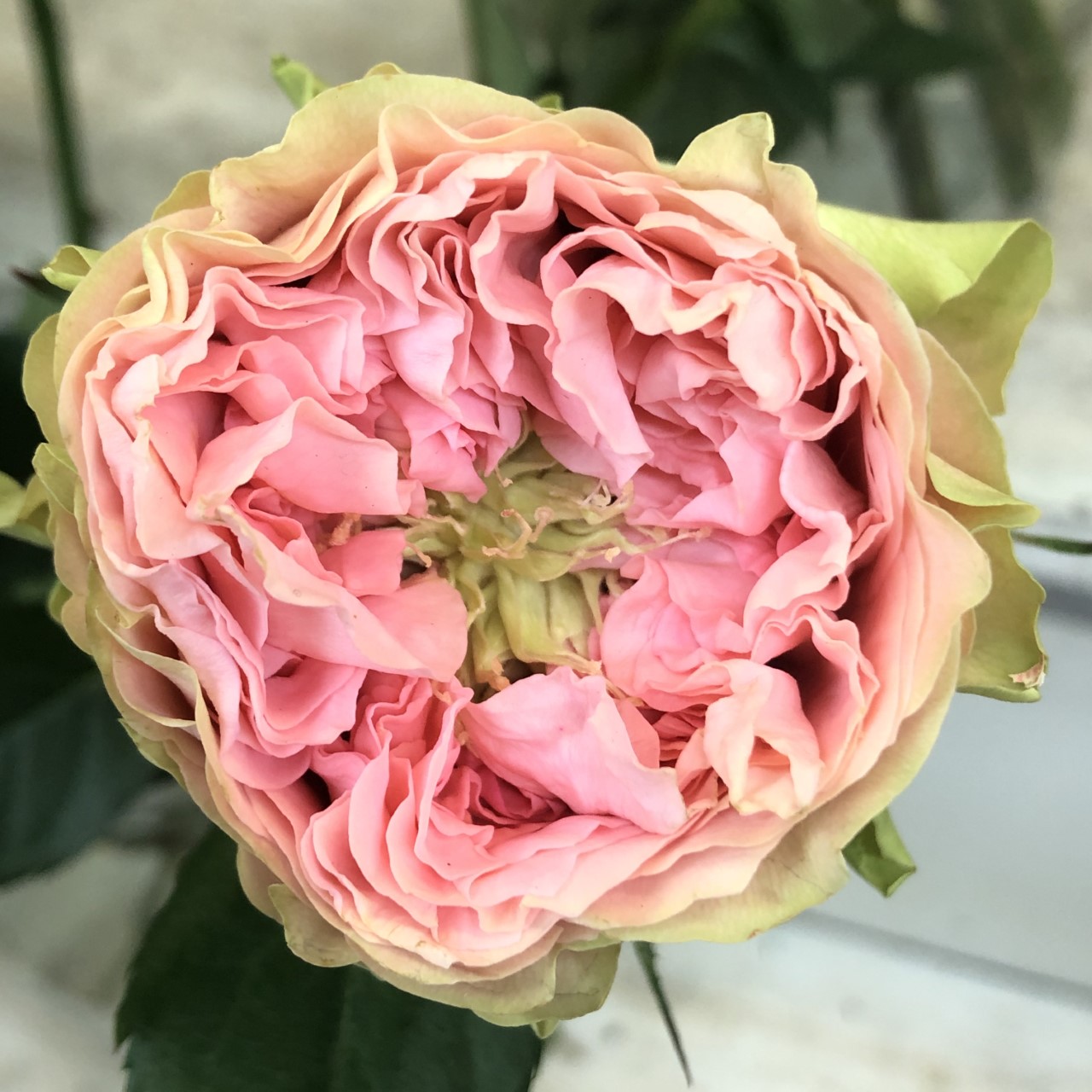 Garden Rose 庭院玫瑰 / 田園玫瑰
Seasons: Spring, Summer, Autumn and Winter
Garden Roses can be seen as a hybrid of old garden rose varieties and modern roses. They have a stunning bloom shape and the fragrance of old garden roses, but can bloom repeatedly just like modern roses. It is a very delicate flower and is popular among brides and wedding planners for their robust and full blooms.
Garden Roses symbolise perfection, love and romance.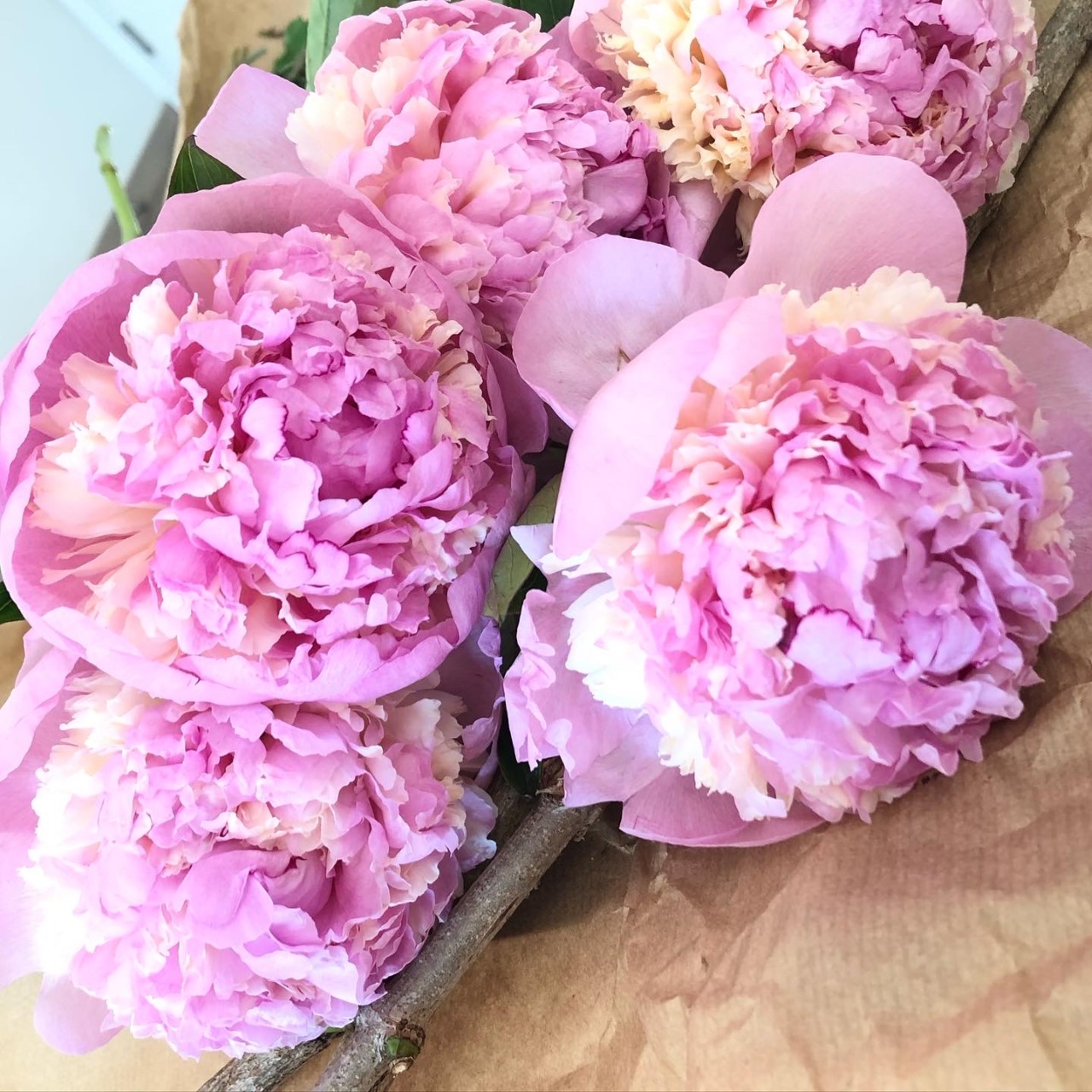 Peony 牡丹 / 芍藥
Seasons: Spring, Summer
Peonies are incredibly beautiful in full bloom and come in a variety of colours ranging from pink, red, white, and yellow. They are one of the most intricate and attractive flowers, adored by all. Peonies are only seasonal in the Spring and Summer.
Peonies symbolise romance, prosperity, and elegance.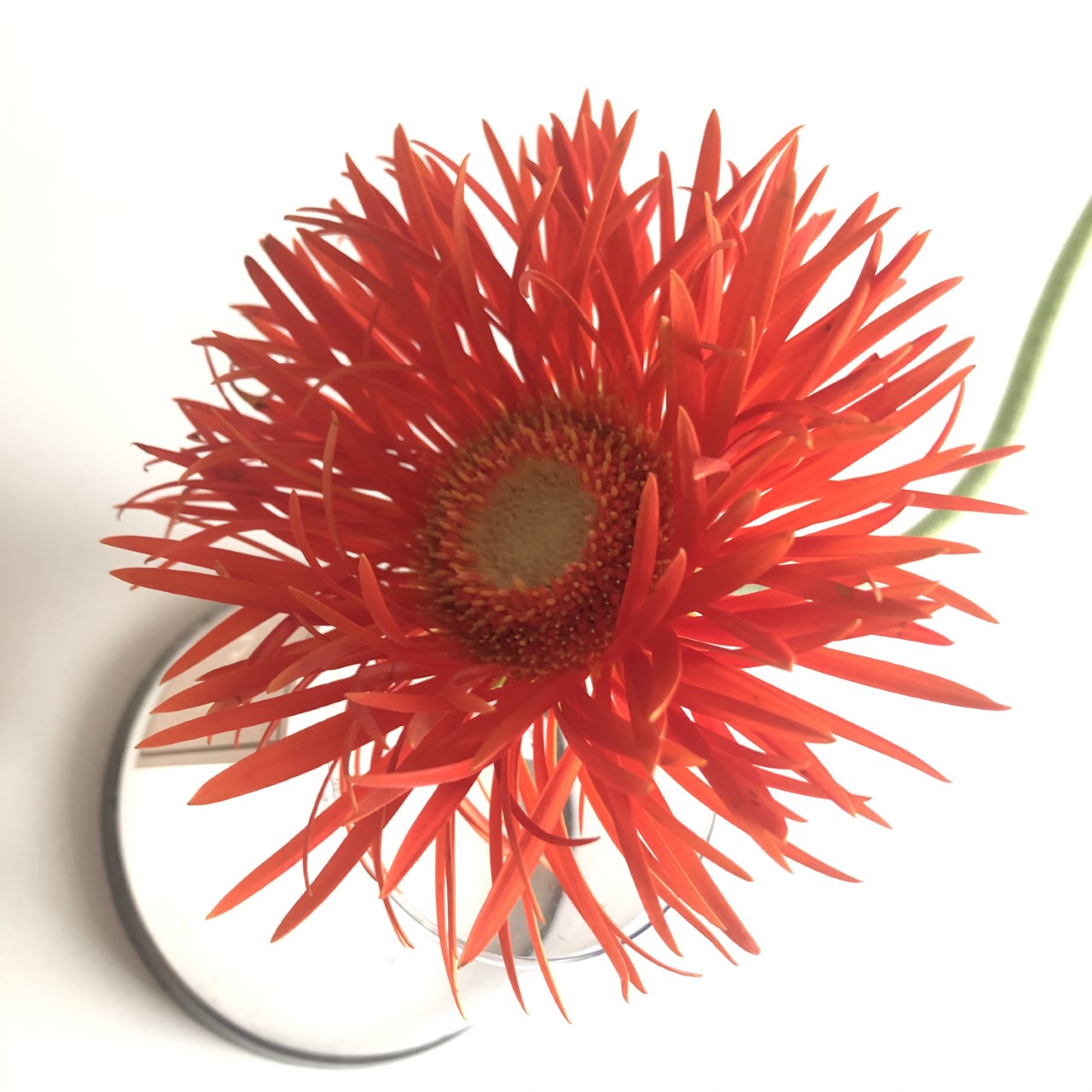 Gerbera Daisy 太陽菊 / 非洲菊
Seasons: Spring, Summer, Autumn and Winter
Gerbera Daisy has various flower shapes, including single, double, pom-pom and spider. The centre of Gerbera Daisy can be black or greeny yellow. It can be easily damaged if crammed together but it has vibrant colours and does not require lots of water.
Gerbera Daisy symbolises cheerfulness and happiness.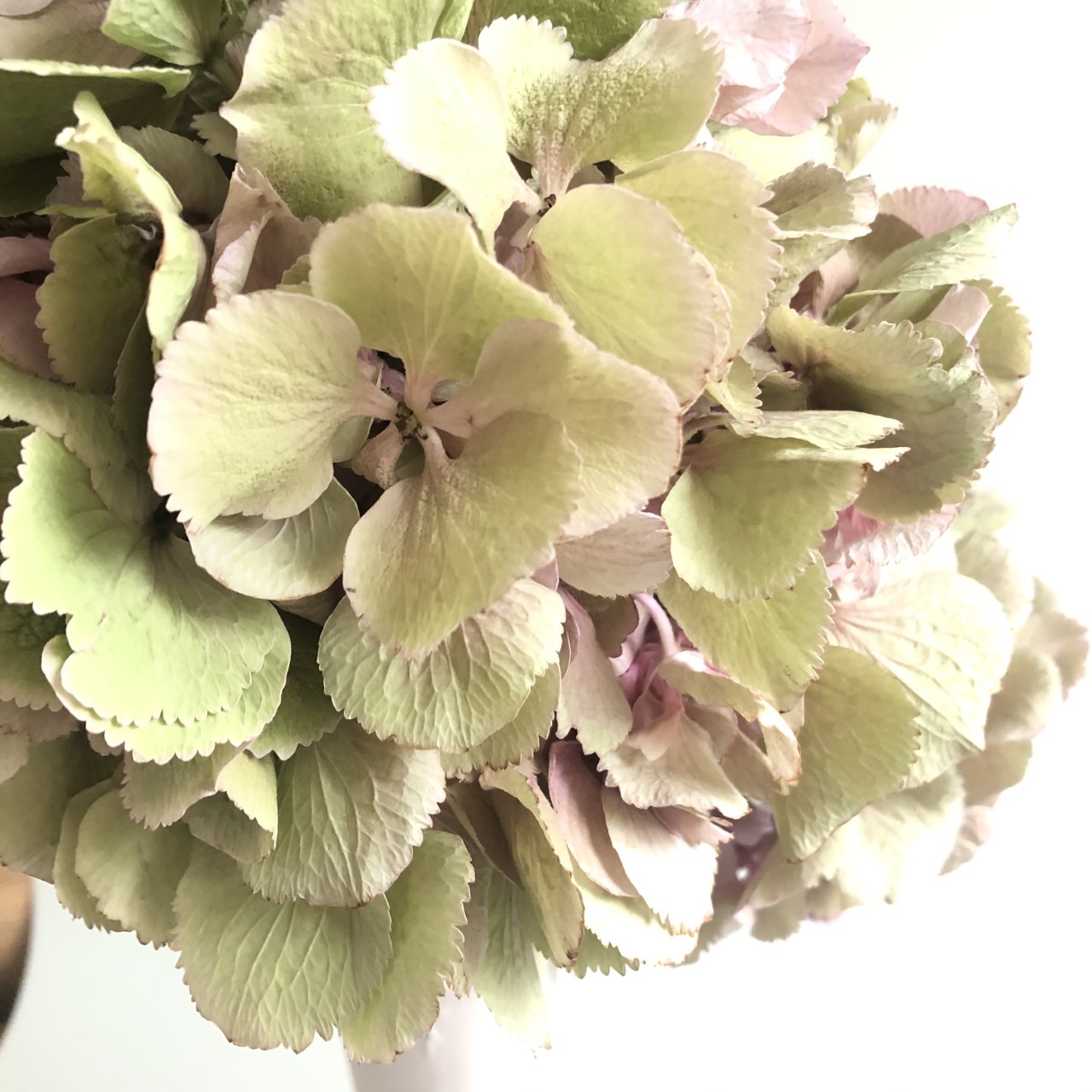 Hydrangea 繡球
Seasons: Summer, Autumn
Hydrangeas always come with a huge impact and can be used anywhere in a flower arrangement. Good quality Hydrangeas are firm to the touch and Autumn Hydrangeas are usually the strongest and dry easiest.
Hydrangeas symbolise romance, prosperity, and elegance.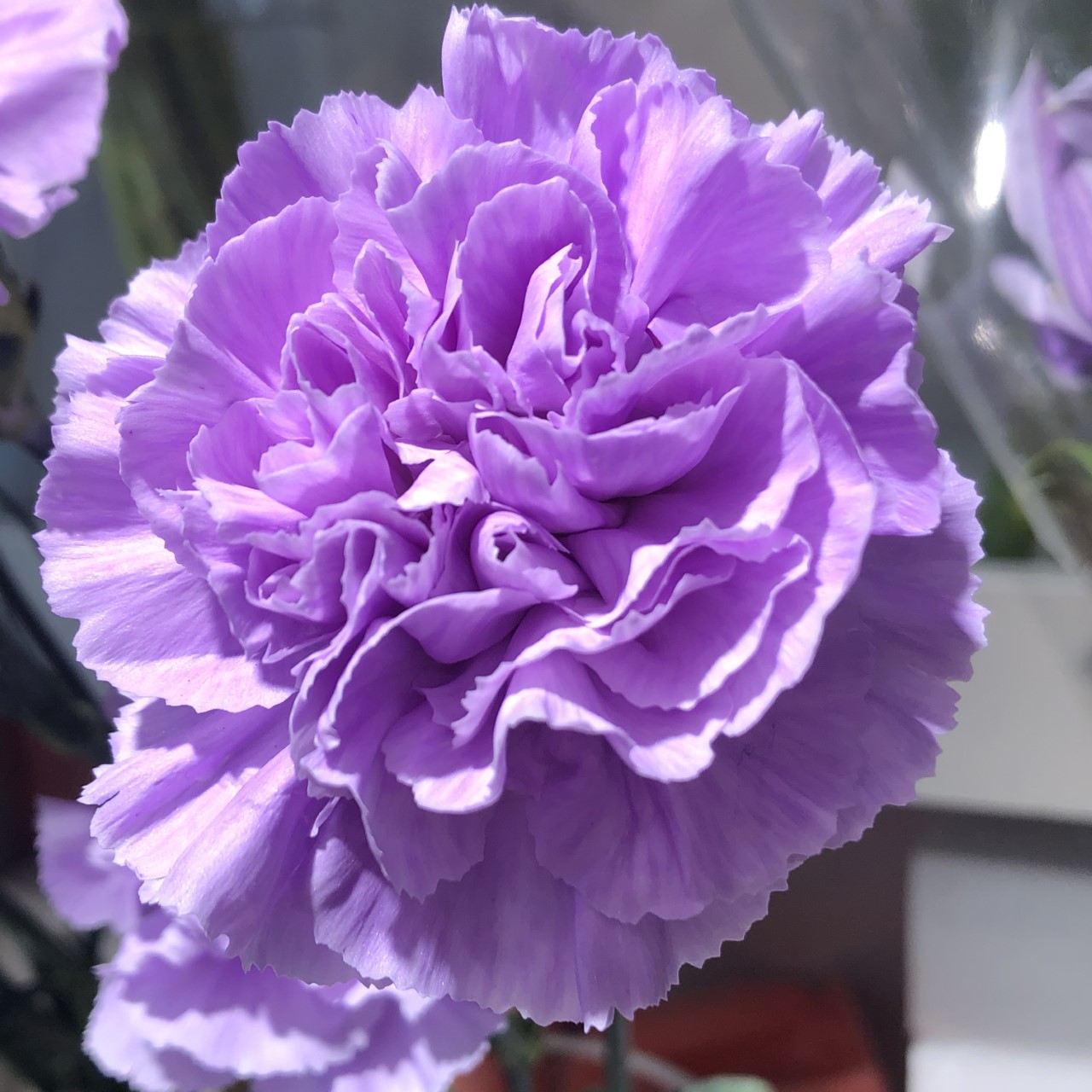 Carnation 康乃馨
Seasons: Spring, Summer, Autumn and Winter
Carnation has become symbolic of mother's love and of Mother's Day. It comes in numerous colours and some with charming mixed colours. It blooms last a long time even after cut and does not require much water.
Carnation symbolises affection, fascination and love.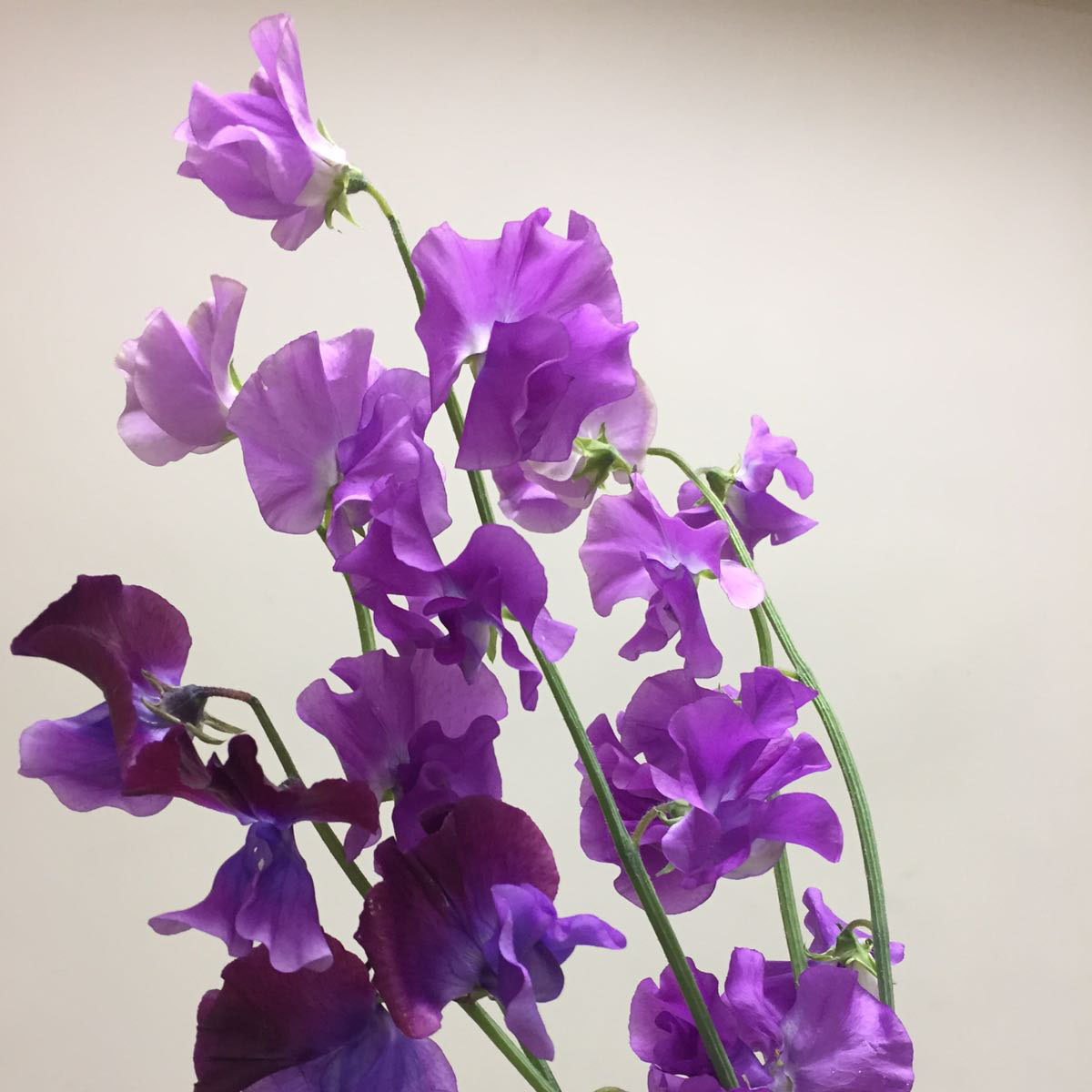 Sweet Pea 碗豆花
Seasons: Late Spring, Summer
Sweet Pea likes water and can easily be mixed with other delicate summer flowers. It is a lovely summer flower best for wedding bouquets and vintage designs. Sweet Pea however does not have a long life but its fanciness often leaves a great impression to flower lovers.
Sweet Pea symbolises blissful pleasure and thankfulness.
Daisy 雛菊
Seasons: Spring, Summer, Autumn and Winter
Daisies usually used as filler flower in floral design given their small size and vibrant colour. It has narrow serrated leaves and small white flowers with yellow disk centers. Daisies are generally long-lasting and they are always a delight to look at.
Daisy symbolises purity, simplicity and new beginning.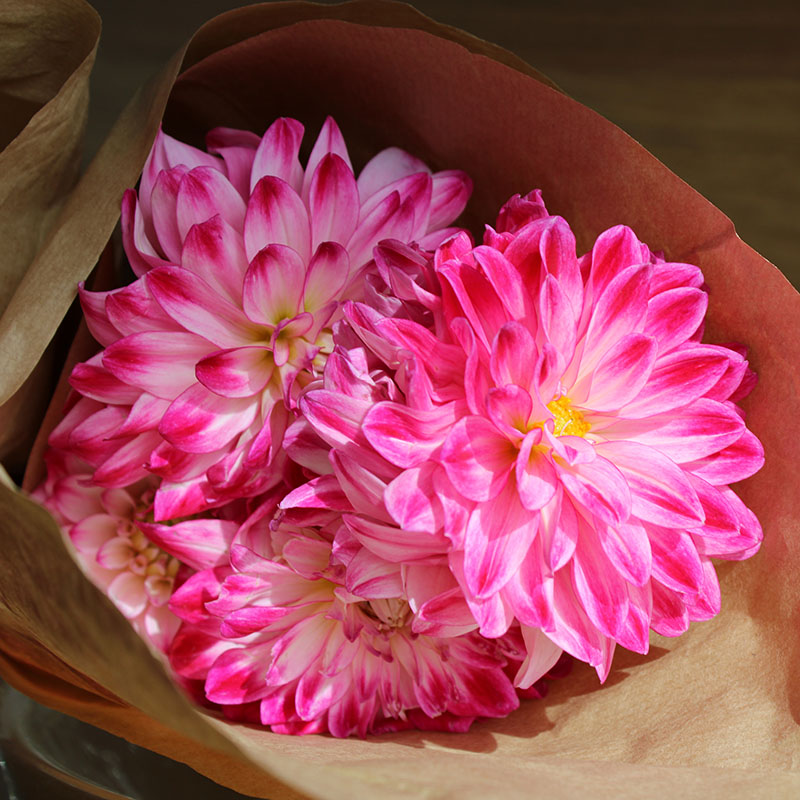 Dahlia 大理花
Seasons: Summer, Autumn
Dahlia comes in different coloirs, sizes and forms – single, double, multiple with round, rolled or elongated petals. This is one of the best cut flowers and is getting its popularity. One natural fact about Dahlia is that its petals fall off quite easily, starting from the back of the flower. Try keeping it in shallow water.
Dahlia symbolises inner strength, kindness and grace.
Orchid 蘭花
Seasons: Spring, Summer, Autumn and Winter
Orchid has thousands of species and varieties and it can be bought as cut flower or pot plant. Orchid should avoid excessive sunlight and water. Always examine the root, stem and leave and count the blooms if you are looking for an orchid plant.
Orchids symbolise friendship, integrity and elegance.
Clematis 鐵線蓮
Seasons: Summer, Autumn
Clematis usually comes in purple or hot pink colors in Hong Kong. It has delicate blooms, graduation of different color tones on petals, as well as its delicately winding stems inspire charming composition. This flower is perfect for bouquet and bridal wearables due to its trailing nature.
Clematis symbolises ingenuity and mental strength.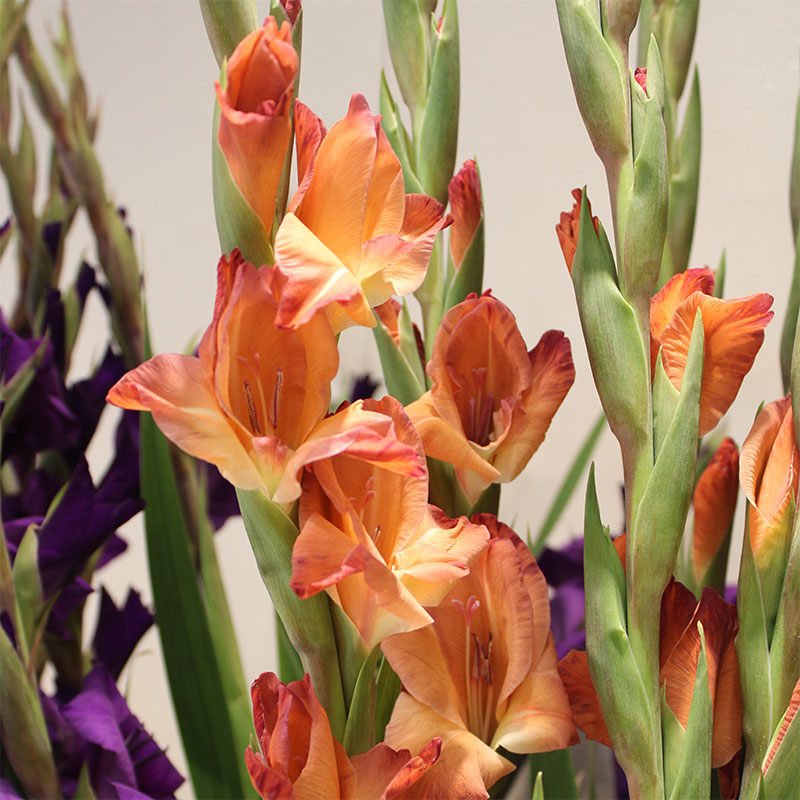 Gladiolus 劍蘭
Seasons: Summer, Autumn
Gladiolus is easily found in Hong Kong and it is long-lasting. Its long, elegant stems bursting with blooms have always been a favorite to Hong Kong people. Gladiolus is available in a rainbow of colors. Always look for those new hybrids of gladiolus and you will be surprised to know that they come in much more variety of color and size as you can imagine.
Gladiolus symbolises faithfulness, sincerity and admiration.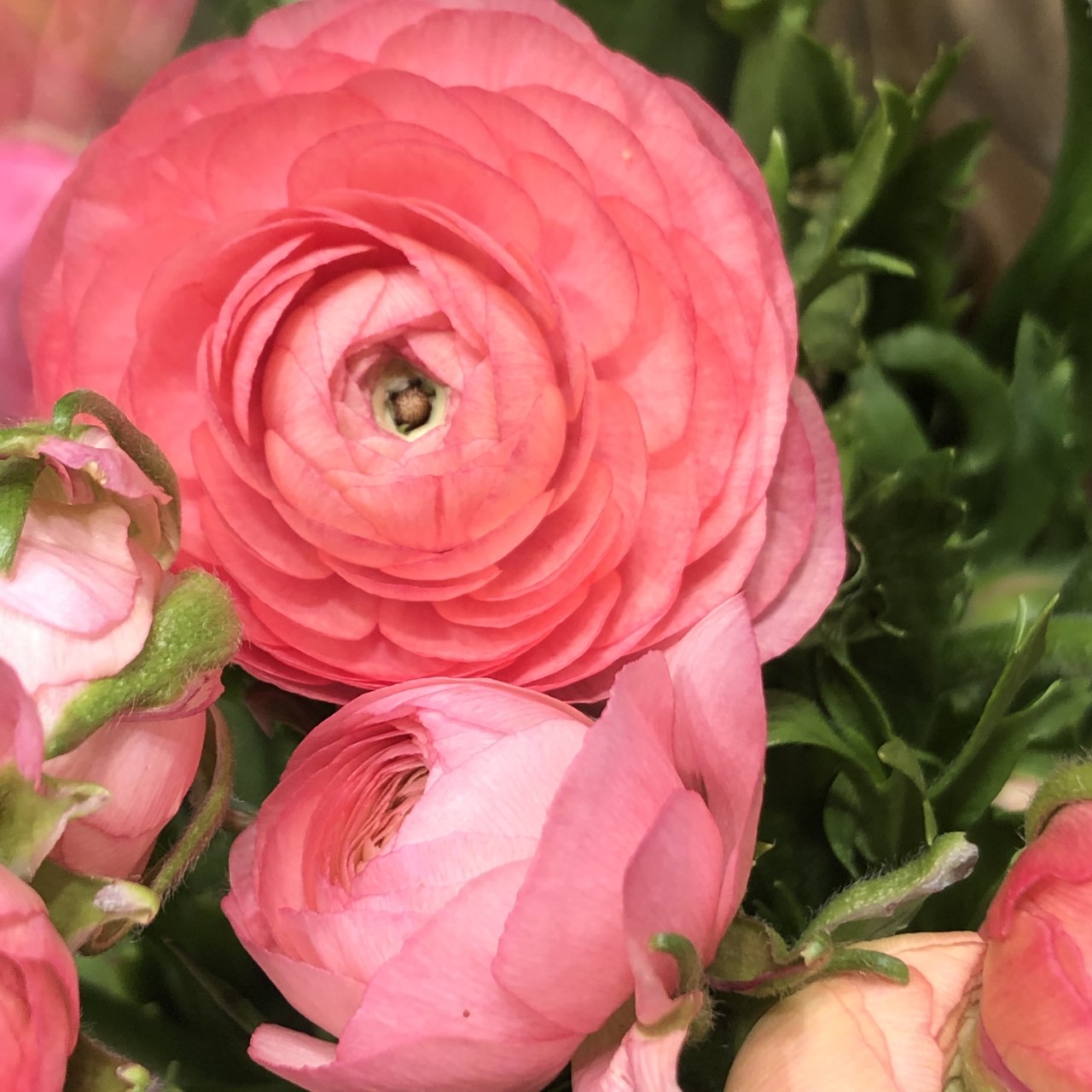 Rannunculus 小牡丹
Seasons: Spring, Summer and Winter
Rannunculus is beloved for their brilliantly colored and ruffled petals. Its parchment paper thin petals make it a perfect fit for celebrations in any settings. It has all the romantic colours girls love – peach, pink, white, purple, yellow and many more. This flower only needs shallow water and do allow space around the stems and heads for blossoming.
Eustoma symbolises charm and attractiveness.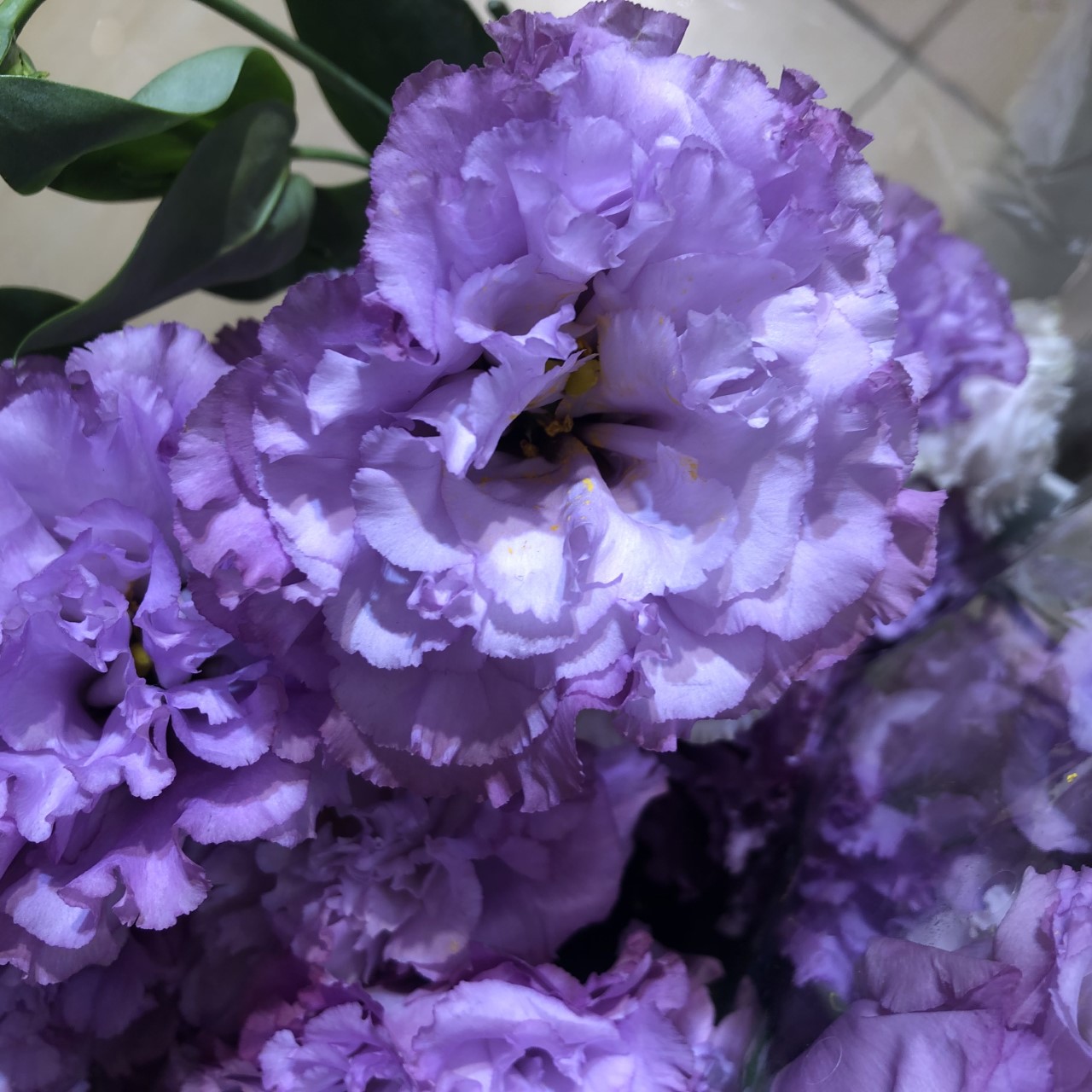 Lisianthus 洋桔梗
Seasons: Spring, Summer, Autumn & Winter
Eustoma has large bell-shaped flowers and is available in single and double forms, also with new varieties with frilly edge. It is most commonly available in cool colours such as white, light yellow, pink, light purple and light brown. Eustoma has a soft, feminine look and it is attractive in bud as well as in full bloom. The form of its double-petalled varieties can be easily mistaken as they do look like roses or peony.
Eustoma symbolizes joy, happiness and gratitude.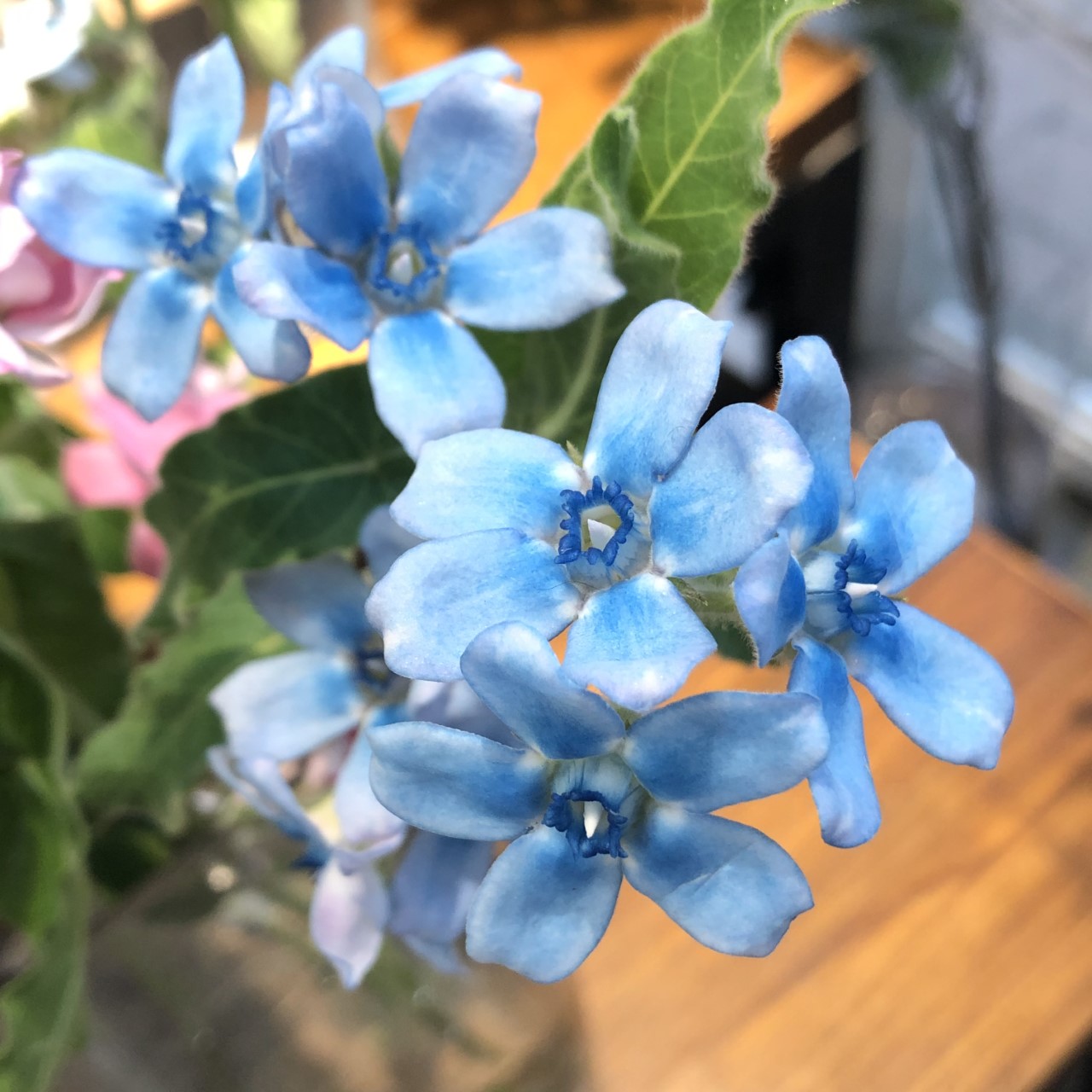 Oxypetalum 藍星花
Seasons: Spring, Summer
Available in blue, pink and white, Oxypetalum has star-shaped small flowers and it has become a new flower favorite for many. It is also a long-lasting flower. Beware of its milky sap when the leaves or stems are cut, best to change vase water on a daily basis to keep it fresh.
Oxypetalum symbolizes mutual trust and true happiness.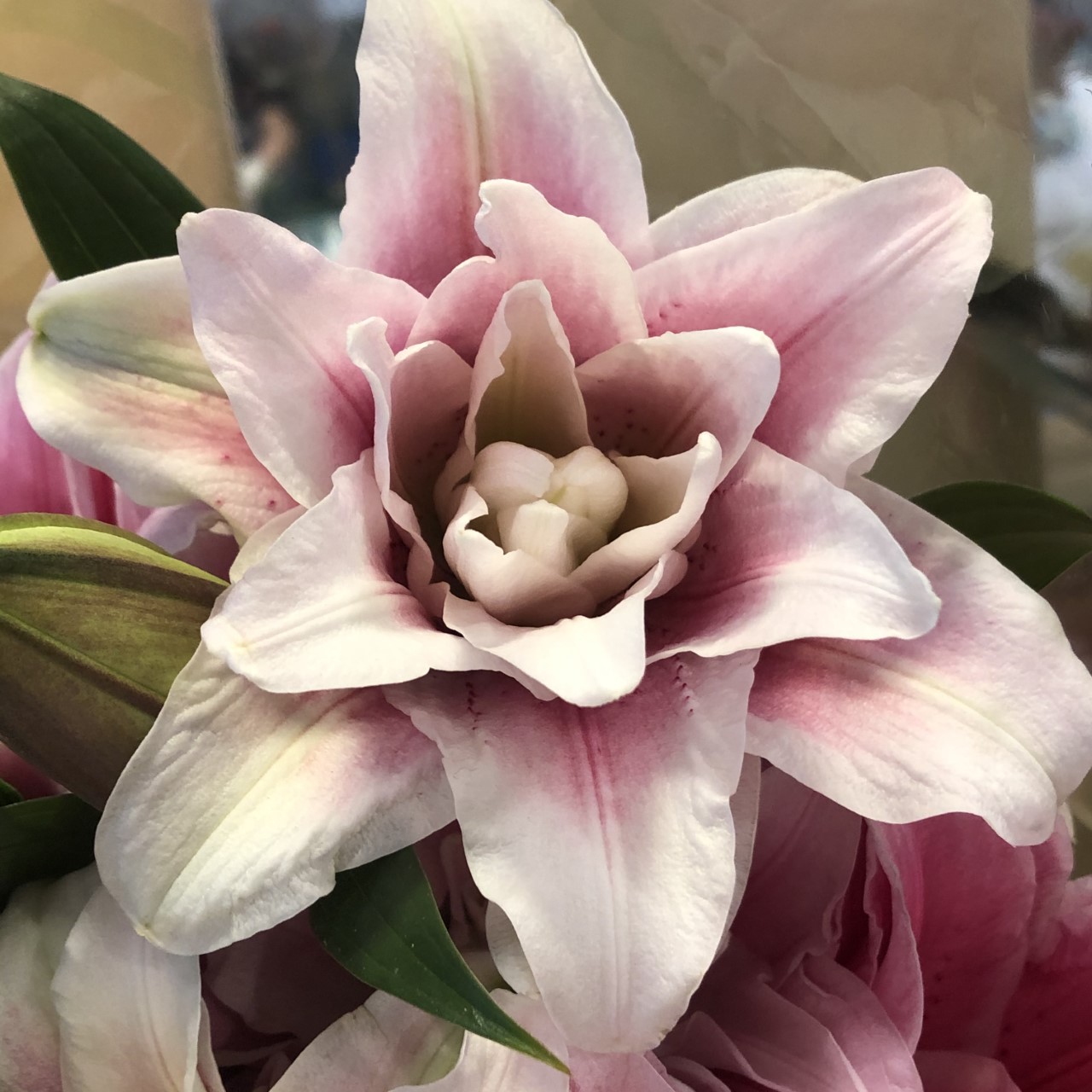 Lily 百合
Seasons: Spring, Summer, Autumn and Winter
The trumpet-shaped bloom of lily always makes a lasting impression in a bouquet. Double-petalled lilies have great fragrance and are best for bridal floral design. Lily requires cool environment and fresh water. Avoid direct sunlight.
Lily symbolizes purity, rebirth and admiration.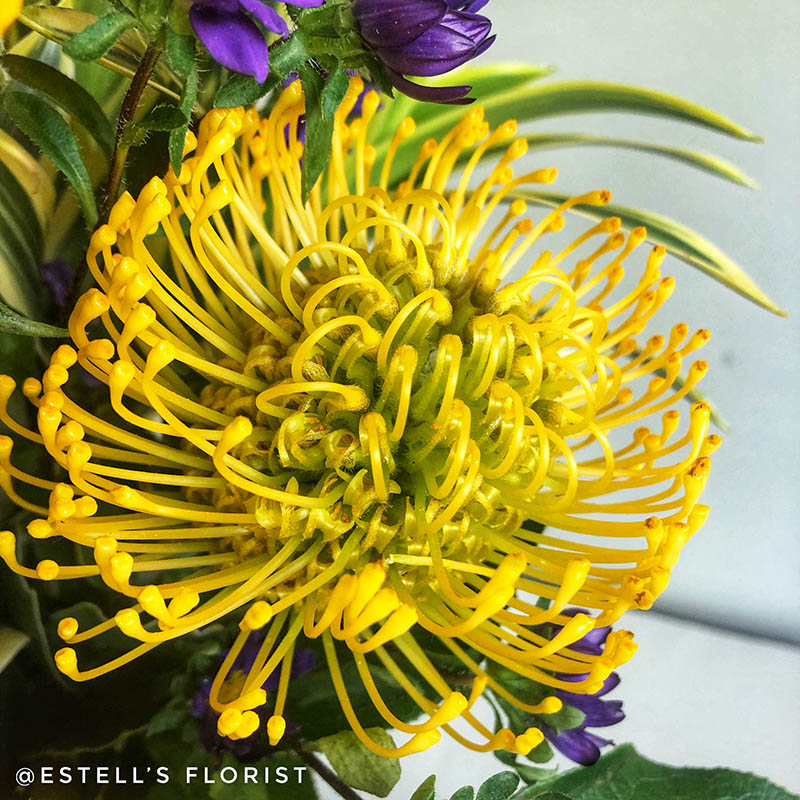 Pincushion Protea 煙花菊
Seasons: Spring, Summer, Autumn and Winter
Pincushion Protea, or Leucospermum, is an evergreen shrub with leathery leaves and dense, globe-shaped pincushion-type flower in orange, red and yellow.  This flower has long vase-life and it is always visible in a bouquet because of its distinctive appearance.
Pincushion Protea symbolise strength and enthusiasm.